[ad_1]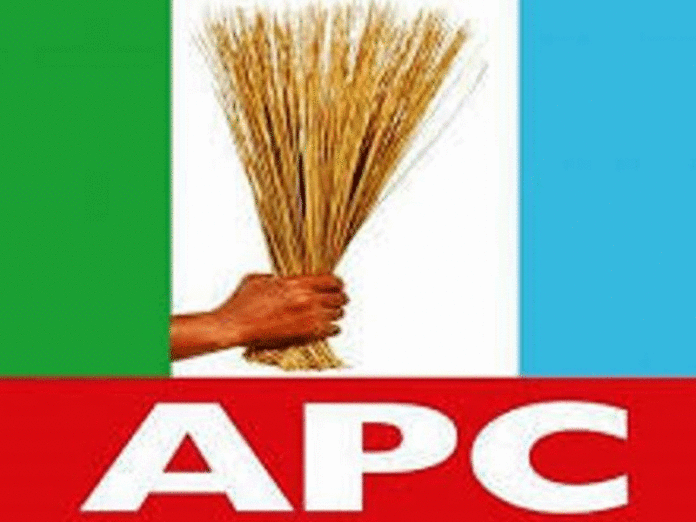 The moment it unabashedly priced its 2023 presidential form for N100 million, the ruling All Progressives Party (APC) has come under genuine and patriotic attacks, since the only thing the party had going for it, was its ostentatious integrity, even though it has never truly lived a day in decency, honour and credibility.
Nothing, however, puts the atrocious N100 million presidential form of the APC in proper context than an anonymous, but instructive post, which went viral, because of its posers. Here: "The annual salary of the Nigerian president is N14,058,820.00k. In 4 years, it would be N56,235,280.00k. I don't understand how anyone will apply for a job with N100m, just to earn N56,235,280.00k."
In 2014, Buhari, while purchasing the N25 million nomination form at the party's national secretariat, Abuja, lamented the high cost of the form. But, he didn't stop there, he further claimed to have procured a bank loan through the assistance of an unnamed bank chairman, to buy his form. He didn't even think Nigerians needed to know how and when he paid back.
Unfortunately, such lies were easily discernible by a majority of the people, who but gave Buhari a benefit of the doubt to either prove or disprove his rather untested integrity, which expectedly, has continued to trip in the face of truth.
However, with Nigeria's tottering economy to rising inflation and hugely declining purchasing power, Buhari and his ruling party, have established something and very clearly too – that official corruption is indestructible, no matter who is selling the fight against corruption. 
A mere form for N100 million in a richly corrupt, yet, poor country like Nigeria, is resentful, appalling, disappointing, hypocritical, insensate, insensitive and utterly indefensible. The balderdash by the APC National Women Leader, Beta Edu, that it was a ploy to discourage some aspirants, is even the more, reprehensible. The APC is a party of jokers, whose clueless leadership is nothing but a curse. 
[ad_2]

Source link