The College of Medicine, University of Nigeria, Nsukka (UNN) at the weekend inducted and swore in 207medical and dental practitioners into the Medical and Dental Council of Nigeria (MDCN), with an appeal on the council to increase the admission quota of the college.
The graduands were made up of 165 medical doctors and 42 dental surgeons from the Class of 2022 Batch A of the university.
Speaking during the ceremony, held at the University of Nigeria Teaching Hospital (UNTH), Ituku-Ozalla, Enugu, Dean, Faculty of Medical Sciences, Prof Emmanuel Ejim, stated that increasing the quota for medical sciences of the college from current 180 to 350 had become necessary since most doctors produced in recent times were generally for 'export".
Ejim, who expressed worries that the profession was being burdened by spate of migration of medical doctors, stressed further that increasing the quota would ensure that "those of us who are in Nigeria will have enough doctors to attend to us if we are stick"
He stated that the medical profession is worst hit by the current brain-drain ravaging the country, stressing that, "professors, senior lecturers, lecturers, medical officers are leaving the shores of Nigeria for greener pastures".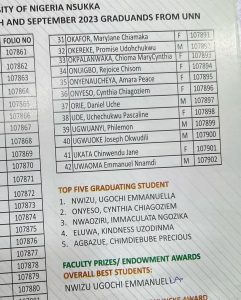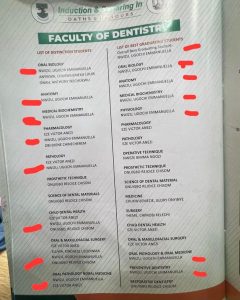 According to him, "This has placed a lot of burden on the remaining academic staff who overworked themselves to meet up with the curriculum of these students. We appeal to the Vice Chancellor to come to our aid in this regard by employing more academic staff"
Provost of the college, Prof Hyginus Ezegwui, stated that by the graduation of the over 200 students, the school had again contributed in solving the country's labour needs.
He identified inadequate funding and infrastructure gaps as part of the challenges facing the college, stressing that studying in the institution was not rosy at all.
"There are 3 classes of clinical students (year 4, year 5, year 6 students), and each of these classes is supposed to have a dedicated classroom at Ituku Ozalla. The other classrooms are at the old UNTH in Enugu, and students and lecturers have to shuttle between Ituku-Ozalla and the old UNTH in Enugu to have some lectures.
"A new building was handed over to the Faculty about 2 years ago, but it has not been put to proper use because the rooms, offices and halls there are not furnished. There are about twelve conference rooms and sixteen HOD's offices in the new building. We have got estimates of the cost of furnishing a conference room and a HOD's office", he stated.
Nwizu Ugochi emerged the best graduating student of the class 2022 and won the faculty's cash prize of N50,000.