[ad_1]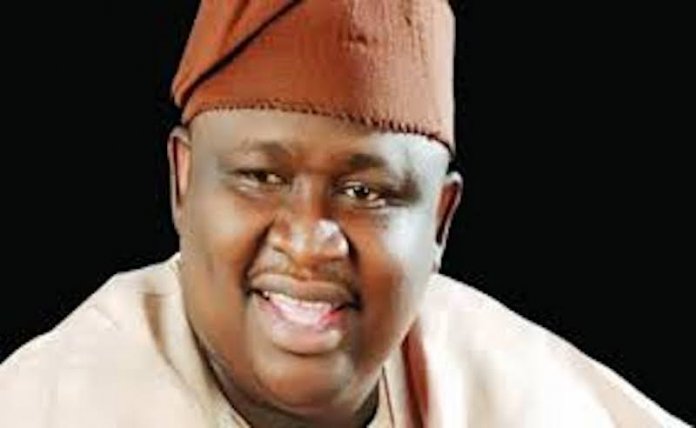 In the beginning, it was discussed in a hush-hush tone, but recent events have proven otherwise. Now, Senator Solomon Adeola representing Lagos West in the Senate has made his intention to contest for Ogun West Senatorial District in 2023 known.
The declaration has not only sent shock waves to Ogun West as well as the entire state, but it has also raised its political temperature. It has sent many political analysts to the drawing board intending to predict who gets the ticket of the parties and becomes the eventual winner of the seat to represent the local government that makes up the Ogun West Senatorial District.
It was also disclosed that the senator, who is currently representing the constituency, Tolu Odebiyi, had been running from pillar to post over this new development.
Our source revealed that the odds against the incumbent, Odebiyi, are huge and mountainous. It was also gathered that apart from his popularity, intimidating and impressive political profile, heavy and awe-inspiring financial war chest, Adeola, fondly called Yayi by his fans and admirers, is an experienced politician who has not lost an election since he came into the murky water of Nigeria's politics.
At the moment, Odebiyi is at cross purposes with the incumbent governor of the state, Prince Dapo Abiodun, following his alliance with Senator Ibikunle Amosun. But he will be running against an established political tradition in Ogun West Senatorial District since the dawn of our nascent democracy in 1999.
A source, who is a member of Ogun West Elder's Forum said: "The chances of the re-election of the incumbent is slim going by the established tradition beyond the issue of his opposition to the administration of Prince Dapo Abiodun. Since 1999, Ogun West has had six senators, including the incumbent Senator Odebiyi."
He stressed further that all Ogun West senators beginning with Prof. Afolabi Olabimtan (1999-2003), Senator Iyabo Anisulowo (2003-2007), Senator Kola Bajomo (2007-2011), Senator Akin Odunsi (2011-2015) and Senator Gbolahan Dada (2015-2019) served only one term of office, adding that "I see no way Senator Odebiyi will break the tradition."
The former legislator stated that the same tradition is obtainable in the two other senatorial districts of the state namely Ogun Central and Ogun East, stressing that there had never been a senator who served two consecutive terms in the senate from those districts.
"Only Senator Amosun and Senator Lekan Mustapha from Ogun Central and East respectively have broken the tradition of one term for Senators in Ogun and they were only able to achieve that after leaving office for a period, amounting to two terms" he stated.
The tradition, among other factors like ranking and party loyalty, may have informed Senator Adeola to heed the call of his people in Ogun West to come back home for replication of his outstanding representation in Lagos West against the incumbent and others.
[ad_2]

Source link