[ad_1]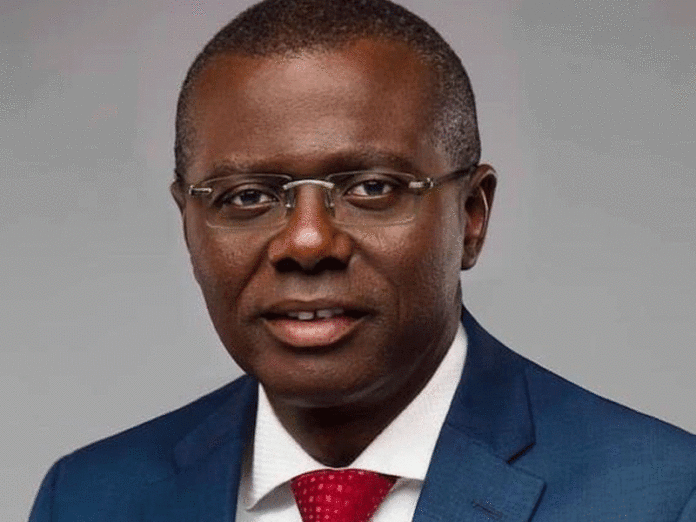 People have said, Edgar, be careful. Do not write anyhow, especially now that you are in partnership with the state government on your productions. Don't you want the governor to attend the command performance? Be careful o.
My people, what does Mr Governor's attendance of a two-hour show have to do with the lives of 22 million people? Me I don't run like that o. It is not today that we have been poor o. I have sold bread on the streets of Shomolu and have done mechanic work at Bajulaiye road, buying Amala for my oga, Baba Raimi.
I will say my mind. Mr. Governor, I first engaged your administration with a lot of doubt, simply because of the way you emerged. I love Ambode and believed he was doing well. Your Lords felt otherwise and they moved against him and you emerged so you will understand my skepticism when you first emerged.
But slowly you began to win me over. Your passion, your fearless 'jump at' things not minding how they will impact you won me over. Ever since, I have watched very closely your strides in the State. Your handling of Covid, your initial alignment with the youths during #EndSARS, the infrastructural development in Lagos and the general upbeat nature of the state had made me call very early for your second term.
I also know that you have had to play a delicate balancing act in the state – every Governor of Lagos State has to worship Baal and Marmon if you know what I mean to survive. For this, I give you kudos for you have done a wonderful job hence this news of a second term 'approval'.
Mr. Governor, the work just started. When you are sworn in, your dedication must now be fully for the people.
They say it is the GAC – don't know them- who have sanctioned this your second term, well I greet them and thank them. Mbok buy them chocolates and kolanuts if they still have teeth to bite and tell them "Guys, thank you so much for this second opportunity, now stand back and watch me work for the people of Lagos."
If you cannot say it, send me. I will say it and run away before dey knock me. I will say it.
You must ramp up developmental initiatives no matter whose ox is gored. Power lies with the people and the fact that the people have been lethargic does not mean that they will not stand up to defend a people centered governor.
I like you personally as you come with the vigour, youth and positive restlessness that we have not seen in a bit. I rate you quite highly but it is not my rating that should count, it is the rating of the generality of the people that matters.
I believe in you. I believe in your capacity and ability to deliver a Lagos for the 21st century at the end of your tenure. God be with you, keep praying, eat well, exercise well and you will be ok.
We got ya back bro! Congrats. Still come for the Command Performance, no disgrace me o. Bonu has your invite and come with Madam abeg, I cannot shout.
[ad_2]

Source link